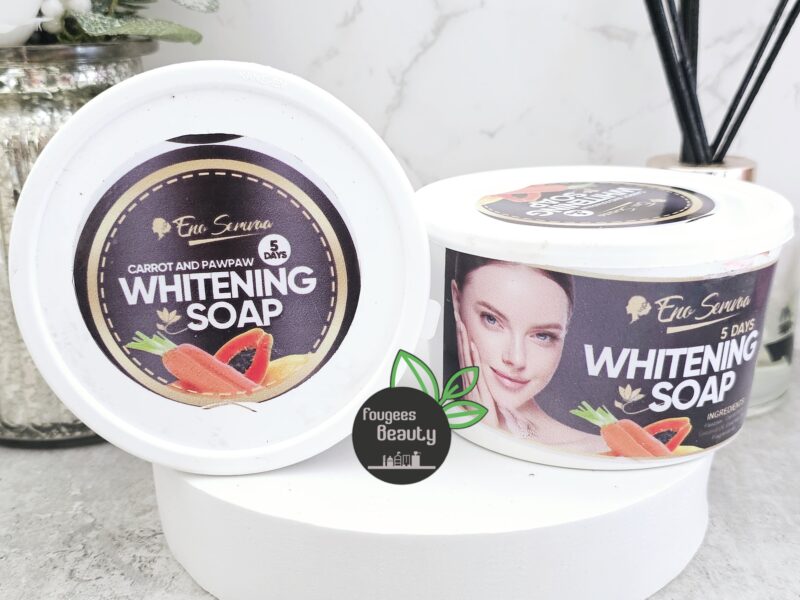 Eno Serwaa Carrot and Pawpaw Whitening Soap
16.97$
This soap will brighten and exfoliating your skin clear pimples, acne and heat rashes. it will also give you the glowing skin you deserve.
Eno Serwaa 5 Days whitening soap carrot and pawpaw soap will do the talking for you after using it.
Net: 500g
6 in stock
Description
Another amazing whitening soap from Ghana, helps tp fight discolorations, pimples, acne, hyperpigmentation, eczema, exfoliate dead skin cells and tones the skin. This soap is very active on its own but can also be activated to give more vibrant and lightening effect. 5 days whitening soap.
Ingredients: pawpaw puree, carrot puree, coconut oil, essential oils, fragrance etc.
Directions:
Apply small on the affected area and wait for a while before you wash it of bathe.