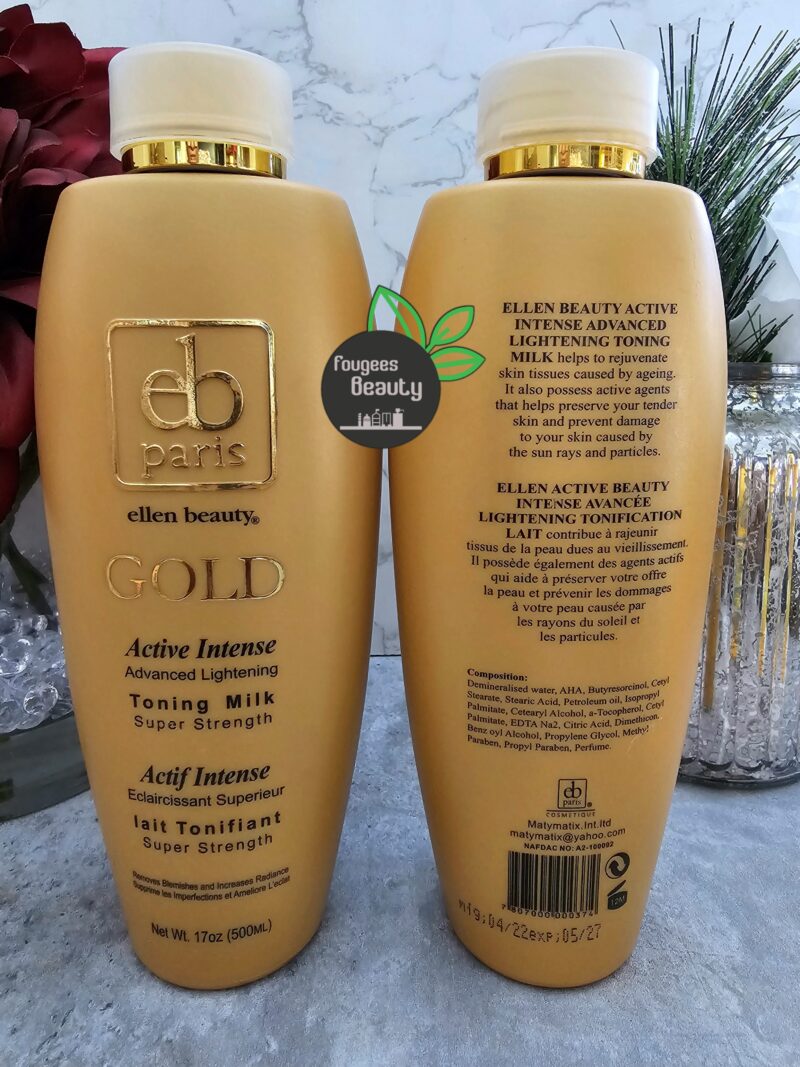 Ellen Beauty Gold Active Intense Toning Milk
32.53$
Ellen Beauty Gold Active Intense Toning Milk
Benefits
Smoothness and brighten your
Gives you skin protection and nourishment to keep it healthy
Beautiful and smooth to touch
Create a healthy balance for you skin
Fades out stretch marks
2 in stock
Description
Ellen Beauty Active Intense Advanced Lightening Toning Milk helps to rejuvenate skin tissues caused by ageing. It also possess active agents that helps preserve your tender skin and prevent damage to your skin caused by the sun rays and particles.
Ellen beauty absolute whitening brightens and even out skin tone and visibly lightens dark spots to restore radiance to skin. The rapidly absorbed and non-greasy emulsion contains hydrating active ingredients to allow the skin to regain its supple quality.
The ellen beauty formula is perfectly safe and ensures the skin's integral structure.
Direction for use: Apply Ellen Beauty Whitening Body Lotion twice daily preferably after bath both in the morning and just before going to bed at night.