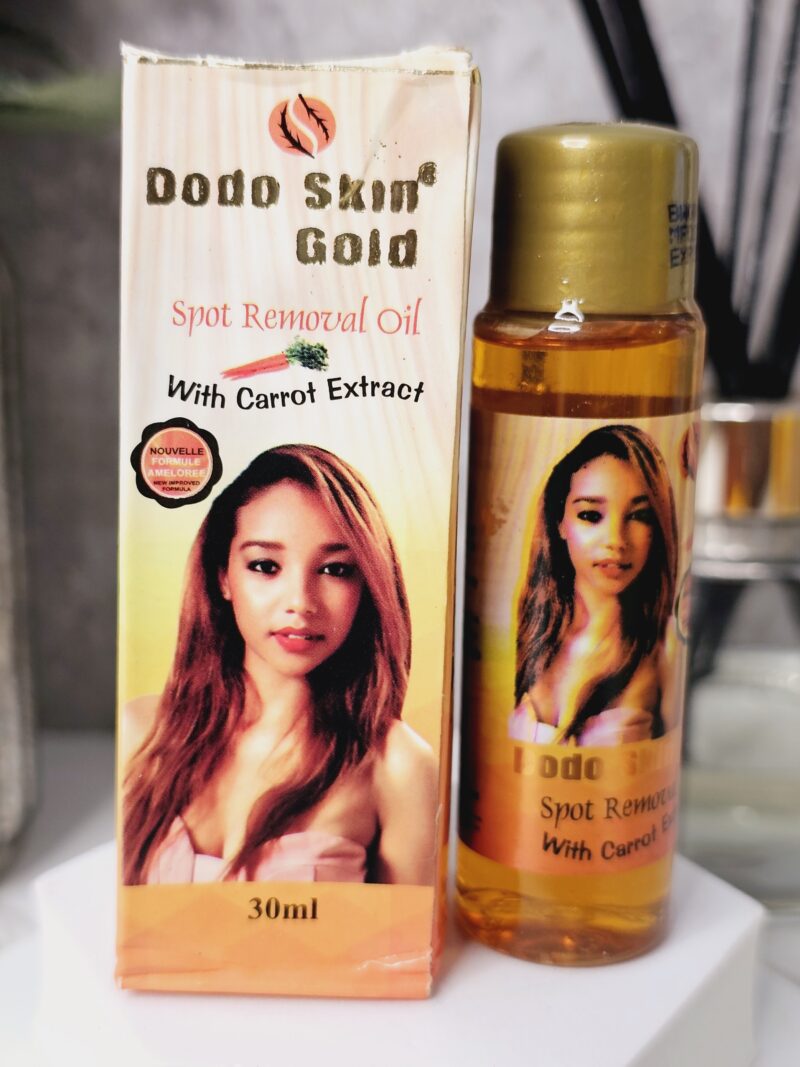 Dodo Skin Gold Spot Removal Oil
₦2,916.79
Dodo skin gold black spot corrector contains ingredients proven to lighten your SKIN. This oil can help erase dark spots, liver spots, acne scars, sunburn scars, and other scars, while also increasing the natural brightness of your skin. It gently brightens the complexion while also levelling out the tone of the skin.
3 in stock
Description
Dodo Skin Gold Oil is a serum that aids in the elimination of freckles, dark spots, and an uneven skin tone. In addition to this, it protects the skin against the effects of aging while gently nourishing and hydrating the face and body.
The oil is an incredible skin-repairing and skin-lightening serum that not only hydrates and nourishes your skin but also eliminates skin flaws such as hyperpigmentation, blemishes, and discolouration. It does all of this while moisturizing and nourishing your skin.
It evens out the texture of your skin and imparts a natural-looking glow to it at the same time. Your skin will be left hydrated and moisturized after using it. This oil is not only capable of being used directly on the skin all over the body, including the face, but it is also used in a great deal of serums, face creams, and body lotions.