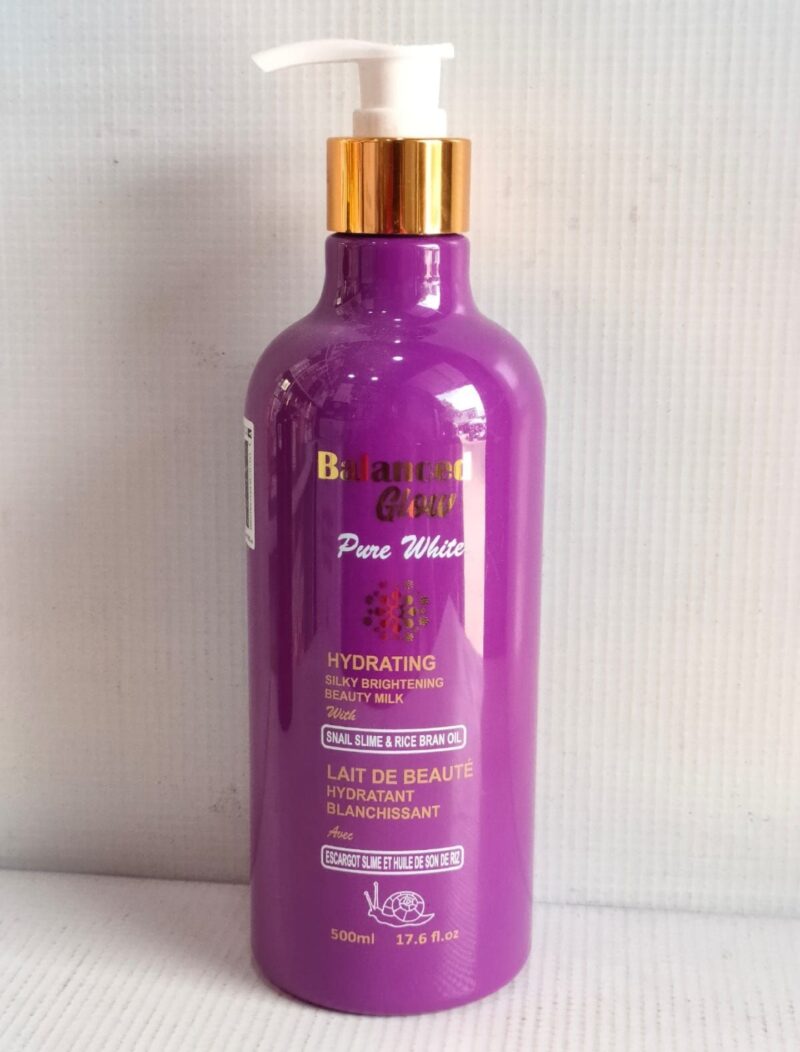 Balanced Glow Pure White Hydrating Silky Brightening Beauty Milk
£20.00
Balanced Glow Pure White Hydrating Silky Brightening Beauty Milk helps to give you a uniform and well-toned lightening. The natural ingredients used in the formulation of this body milk enables it to be perfect for all skin types. Doesn't give blemishes and dark knuckles while lightening.
Features
Lightens
Eliminates knuckles
Even tone
Lighten skin
Brightens skin
Eliminating dead cell and make your skin smooth and soft
Very Effective
Net: 500ml
2 in stock
Description
Balanced Glow Pure White Silky Brightening Beauty Milk is formulated with Snail Slime and Rice Bran oil. Snail slime is known to effectively fade out the appearance of fine lines, wrinkles and sun damage. Snail slime is famous for its anti-aging element best for treating dry skin, stretch marks and restore hydration. Rice bran oil rich in omega-9 Vitamin B and E has the potential to promote hydration reduce pigmentation, diminish the appearance of fine lines and even out skin tones.
Result – Regular use will result to reduce skin pigmentation and regenerate a glowing youthful appearance.
Direction for use – Apply all over the body morning and night on a clean skin.
Net: 500ml