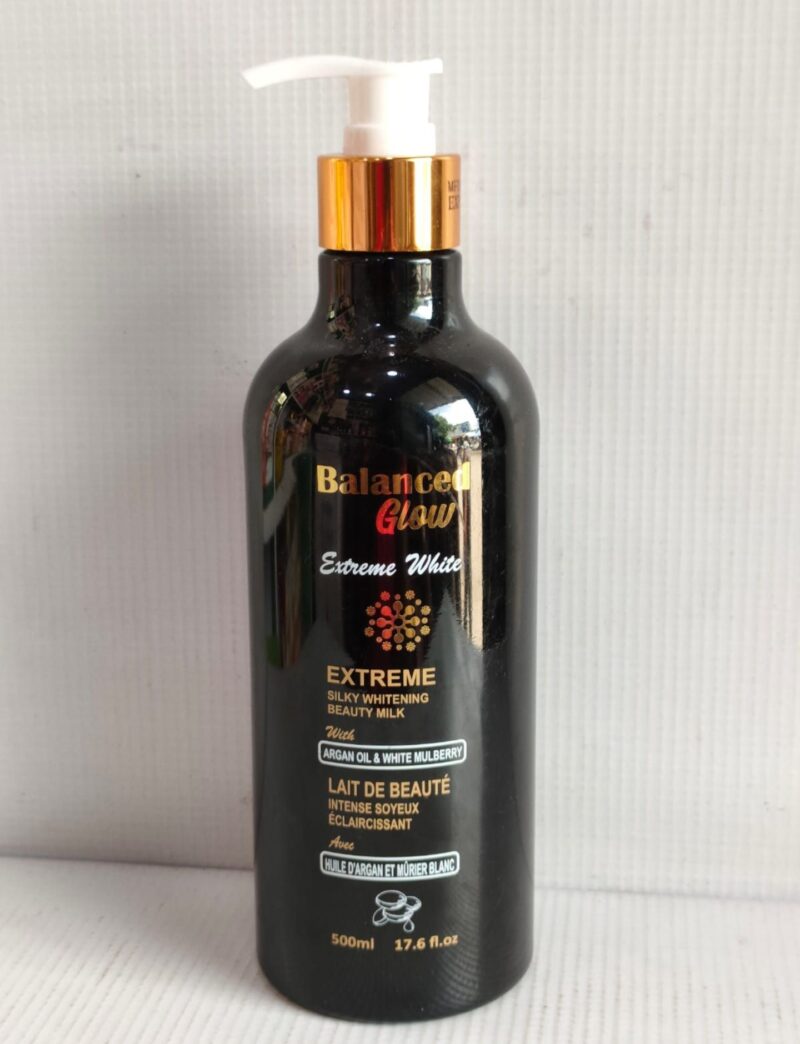 Description
Balanced Glow Extreme Silky Whitening Beauty Milk is formulated with Argan oil and White Mulberry. Argan oil is rich in omega fatty acids to moisturise your skin, soften dry patches and reduces acne. White Mulberry extract specifically effective lightening and whitening active ingredient against all hyper pigmentation problems of the skin such as scars, acne marks, age spots and skin patches. For a clear clean and even tone skin.
Result – Regular use will result to reduce skin pigmentation and regenerate a glowing youthful appearance.
Direction for use – Apply all over the body morning and night on a clean skin.
Balanced Extreme Silky Whitening Beauty Milk helps to give you a uniform and well-toned lightening. The natural ingredients used in the formulation of this body milk enables it to be perfect for all skin types. Doesn't give blemishes and dark knuckles while lightening.