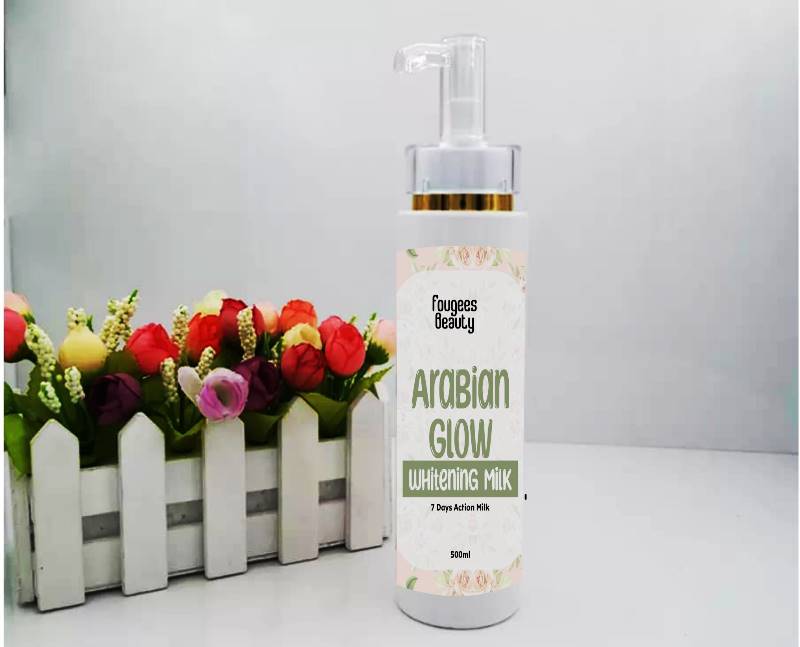 Arabian Glow Whitening Milk
49.50$
Arabian Glow Whitening Milk is the latest product from Fougees Beauty, this is a very effective skin whitening lotion with amazing result. Lighten and glow your skin beautifully with any skin irritations. This is the product our CEO uses and the result is flawless. Within 3 weeks of use, you will be very happy with the result. This is a tested and trusted product with good result.
7 in stock
Description
7 Days Action Milk
Arabian Glow Whitening Milk helps to treat, unify, clear blemishes, pimples and maintain youthful look. It will give you a radiant and milky skin and it keeps your skin hydrated and moisturising.
Result – Regular use will make your skin perfect day after day and make you appear more radiant and blemish free.
Direction – Apply morning and night, for best results make use of your favorite scrub.
Ingredients: Propylene Glycol, Stearic acid, Glyceryl Stearate, Sepi White, Argan Oil, Fragrance.
Net weight: 500ml
For best result, use this lotion with our Molato soap and our Superior Whitening Day & Night Set.
NB
This is a promixed lotion with balanced pH. Use with confidence.