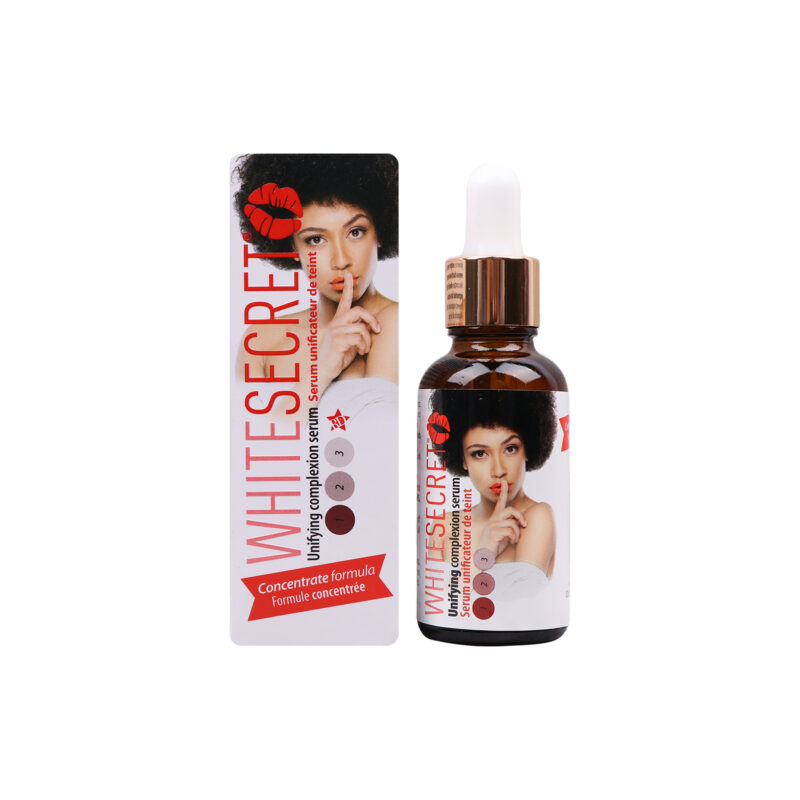 Description
White Secret contains ingredients proven to enlighten your skin and remove blackheads and spots. Also contains vitamin E that treats pigmented skin and tashes. Prevents reappearance of dark tashes. Adapted to all skin types.
Instructions: Apply twice a day, morning and evening. After first applies the effects will become visible, your skin will be more luminous, your dye more unified.
Bright result form the very first 5 days! White Secret is a skin Lightening Lotion that get rids of dark spots and uneven skin. Vitamin E helps to treat also allow you to shade off quickly the brown task of all your joints for a unified complexion. The cream removes dark spots on difficult joint hands, feet, elbow, knees.
Serum
The Secret White serum whitens your skin, helps to eliminate redness, impurities on all parts of the body, treats black marks on the skin.
Directions for use: Apply morning and night to well-washed skin
The set includes
500ml lotion, oil, serum, face cream and soap.