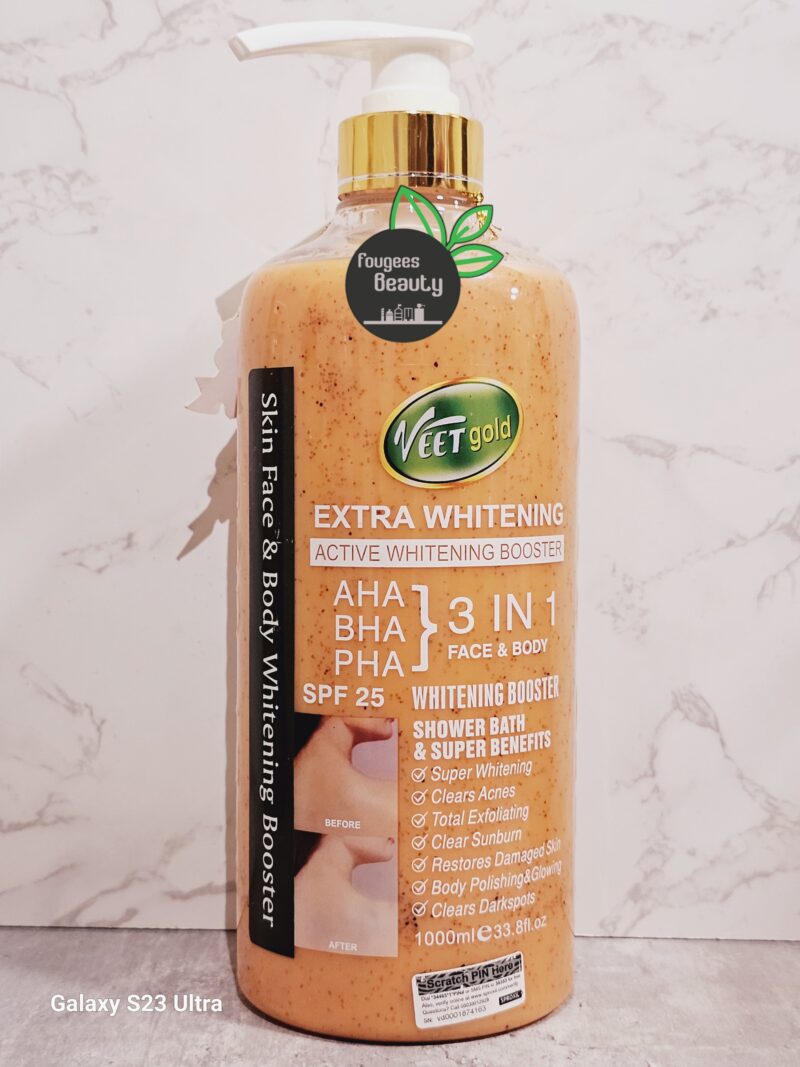 Veetgold AHA BHA PHA Whitening Booster Shower bath
₦11,667.15
Extra whitening active whitening booster in 3 in 1. For skin, face and body SPF25.
Benefits
Super whitening
Total exfoliating
Clears acne
Clears sun burn
Restore damaged skin
Body polishing and glowing
Clears dark spots
Protects from the sun
For all skin types.
Net 1000ml
Out of stock
Description
Helps reduce signs of aging, helps refresh and lighten aging skin, helps soothe irritated skin, wash away dirt and impurities, it can help injured skin as well as dry and irritated skin, remove dark spots and help cleanse the need for relief skin and irritated skin, make your skin hydrated and smooth.
How to use: Take appropriate amount of this product on your palm (or on your sponge) apply it all over your body and try to massage your body with it gently in order to make it produce rich foam, then please rinse your body with water.
Check other pictures for ingredient list.