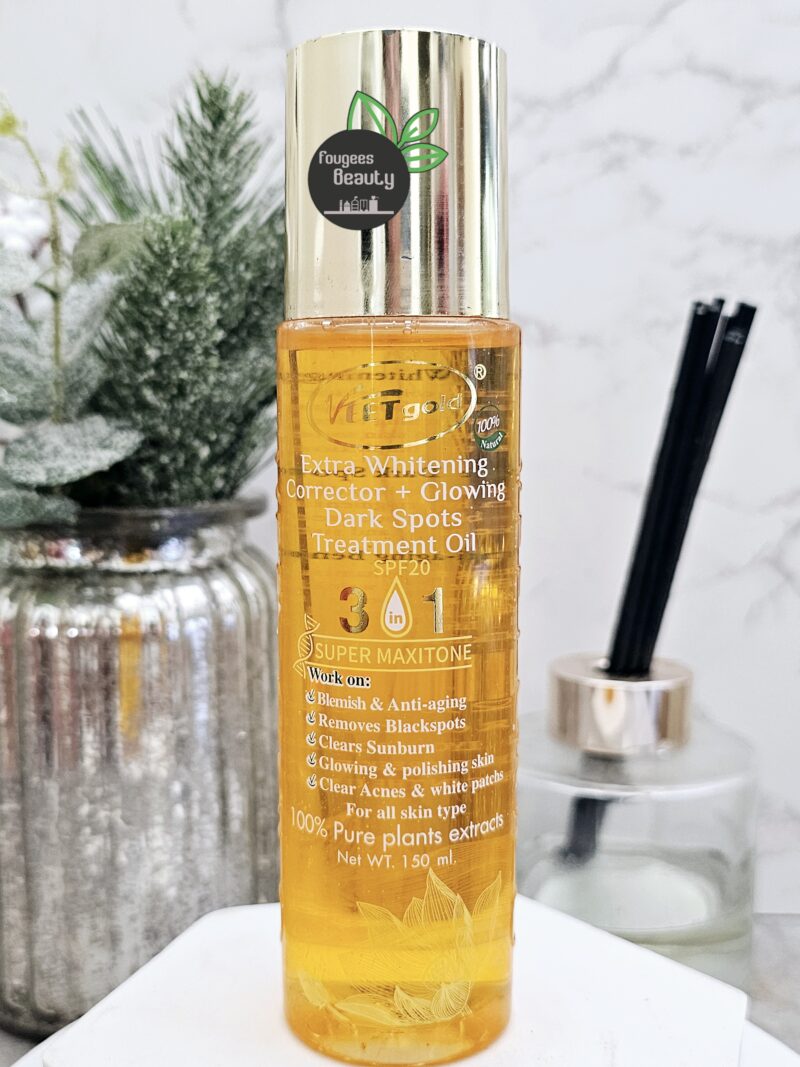 Veetgold 3in1 Extra Whitening Corrector + Glowing Treatment Oil
28.29$
Extra Whitening Corrector + Glowing dark spots treatment oil with SPF20. 3in1 super maxitone
Works on:
blemish & anti-aging
removes blackspots
clears sunburn
glowing & polishing skin
clear acne & white patches
Suitable for all skin types. 100% pure plants extract.
Net: 150ml
Out of stock
Description
It is specially formulated with the best ingredient to give you a new youthful skin in the shortest time suitable for all skin types with noticeable result.
Extra Whitening – this restore skin complexion by blocking tyrosinase to fade pigmentation, and enhance whitening effect and to improves uneven skin tone and whitens the complexion.
Remove Dark Spots – penetrates deeply into the skin to diminish hyperpigmentation, sun spots, blackspots, freckles, acnes, white patches and sunburns.
Deep Anti-aging Benefits – rejuvenating multivitamins help target fine lines, wrinkles, blemishes & age spots for a silky smooth finish, hydrates and softens skin, reshapes, lifts, tones and improves skin firmness.
It contains SPF 20 which helps to protect against the sun, tighten problem areas, hydrate, moisturize and firm the skin around your eyes. Soothing lotion is great for post-treatment, after surgeries and to help reduce the appearance of scars.