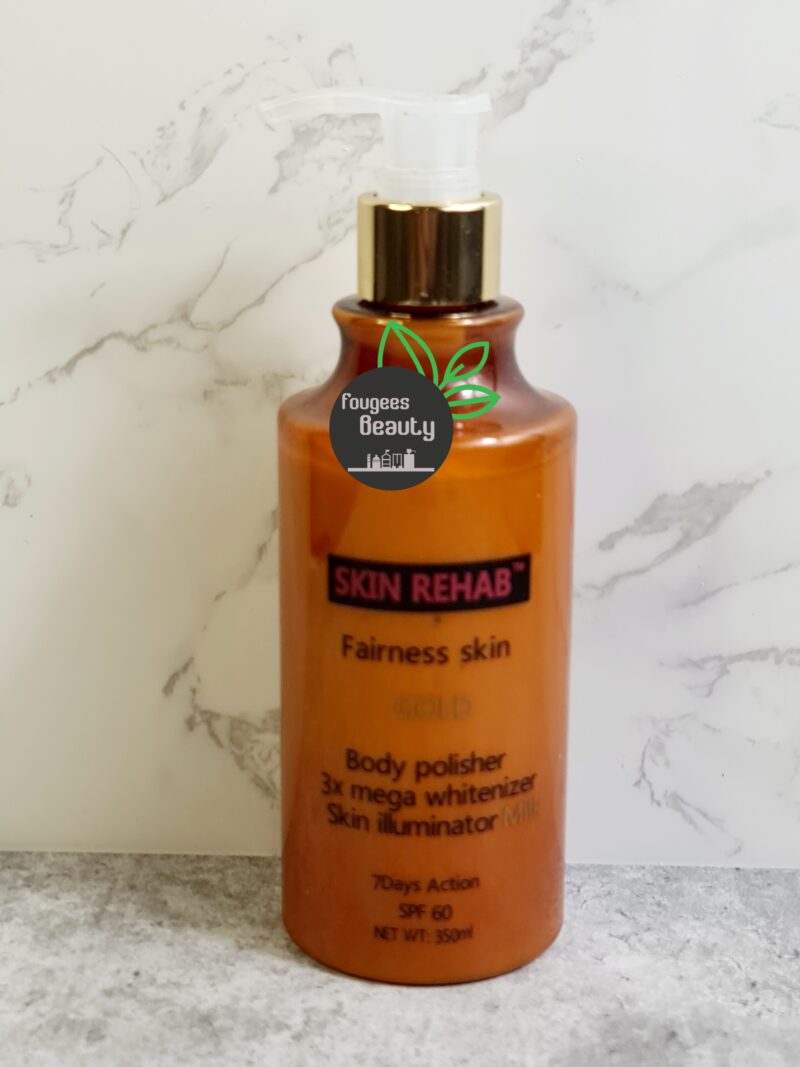 Skin Rehab Fairness Skin Gold Body Polisher Milk
₦11,667.15
Fast Action, evenly whitens skin tone while blocking the epidermic biosynthesis of pigmentation. Stimulates cell regeneration and delays the skin aging process. Intensively moisturizes the skin.
Effectively lightens darks spots, acne spots, freckles, age spots, dark areas, blemishes and other discolorations
3 in stock
Description
Fairness skin gold body polisher 3X mega whitenizer skin illuminator milk. 7 days action SPF60.
Skin Rehab fairness skin gold 3x mega
Skin Rehab 3X mega blast white illuminator body milk to even out the dry skin cells while it repairs, lightens up and harmonizes the complexion while it eliminates spots and blackheads, acts as protector from rays of the sun, repairs and prevents skin damage such as green veins/spider veins caused by bleaching creams, product will be very effective if prolonged exposure to the sun is VOIDED.
SKIN Rehab 3X Mega blast white illuminator Body milk is formulated with kenacol extracts and glutathione extract. It repairs damaged skin from use of hash bleaching chemicals (green veins/spider veins) with consistent use.
This lotion also eliminate spots, black heads, even out complexion, hydrate dry skin cells and protect your skin from sun damage with the spf 60.
Use twice daily after bath. Endeavor to scrub 2 or 3 times weekly
Your skin with thank you.