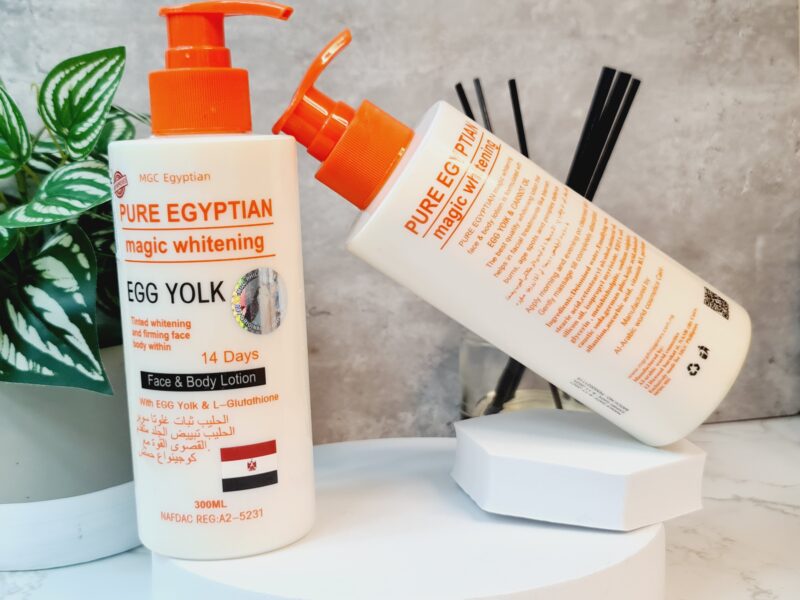 Description
Pure Egyptian Magic whitening face and body lotion is formulated with Egg Yolk & Carrot oil. The best quality whitening lotion that helps in facial treatments like blemishes, burns, age spots and pimples defense.
Fortified with the best ingredients like Egg Yolk, Carrot Oil, L-Glutathione and collagen, Pure Egyptian Magic Whitening Gold Face and Body Lotion frees your face and body from any form of dark spots, freckles, wrinkles and blemishes.
Key Benefits
Eliminates all dark spots
Treats pimples
Completely eliminates sunburn, stretch marks and age spots.
Helps to lighten up your complexion
Helps the growth of new skin cells and it is mild to your skin
It gives a tinted overall whitening and firming of the face and body within 14 days of use.
Direction for use
Apply morning and evening on cleansed skin. Gently massage till complete absorption.
Net: 300ml