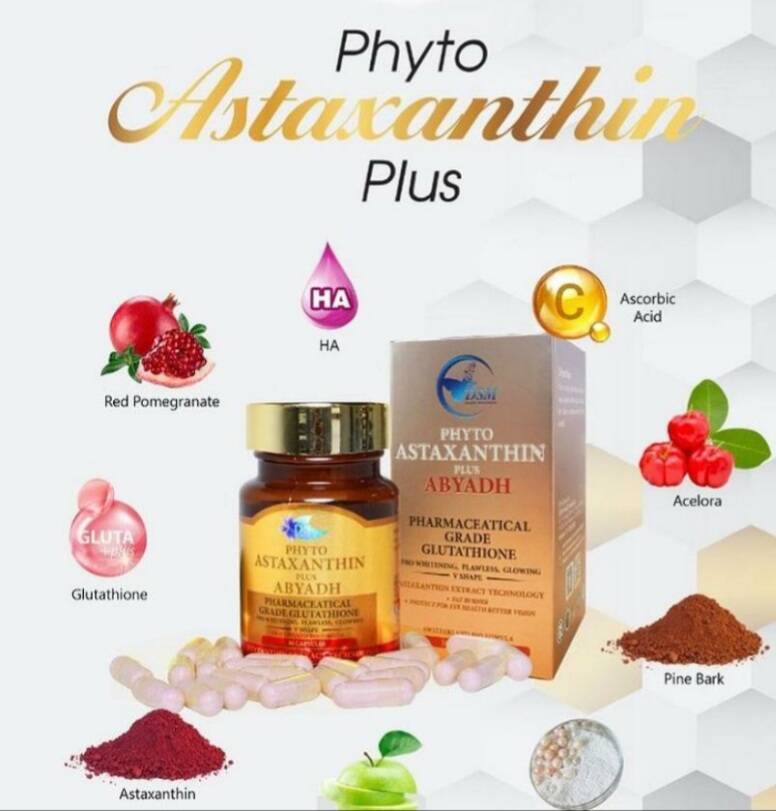 Description
Astaxanthin is an antioxidant. This effect might protect cells from damage. Astaxanthin might also improve the way the immune system functions
Benefits
• helps to whiten the skin
• perfect for acne prone skin
• lower cholesterol
• slow down menopause
• helps male's infertility
• helps in age related muscular degeneration – wrinkled skin
Phyto Astaxathin Capsule gives a double whitening effect. Makes your facial skin without acne, without the effects of acne scars or scars from wounds, the face becomes V shape, only need to take 1 capsule a day .. reduce caffeine intake .. drink boiled water in large amounts for more effect Astaxathin capsule against the body.
With Phyto Astaxanthin Plus Abyadh, You do not need botox injections or fillers to look youthful & V-shaped face! U no need to inject Vit C or collagen to look beautiful and fluffy!
Effect of Phyto Astaxanthin Plus Abyadh as early as 5 days only!