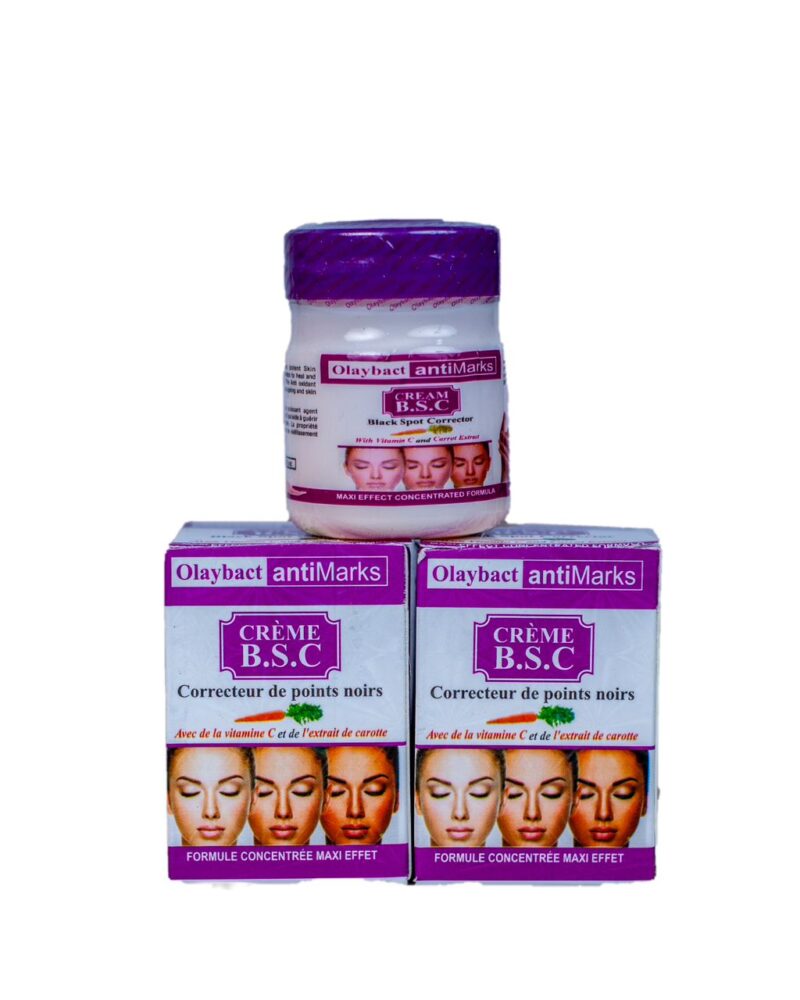 Olaybact antiMarks Black Spot Corrector Cream
£4.00
Black Spot Corrector is a maxi effect concentrated formula. Made with vitamin c and carrot extract.
Features
Spot remover – helps eliminates dark spot, acnes spots
It lightens skin
Sunburn
Eczema
Pimples
Freckles
Listing is for 1 cream
Out of stock
Description
Olaybact Antimarks is enriched with potent skin lightening agent and Vitamin C which helps to heal and restore a smooth and beautiful skin. The anti oxidant property of vitamin c prevent premature ageing and skin discoloration.
Black spot corrector contains powerful and effective skin ingredients that works to reduce hyperpigmentation, dark spots. acne scars, discoloration, uneven tone thereby revealing a new skin tone.
Net: 30g