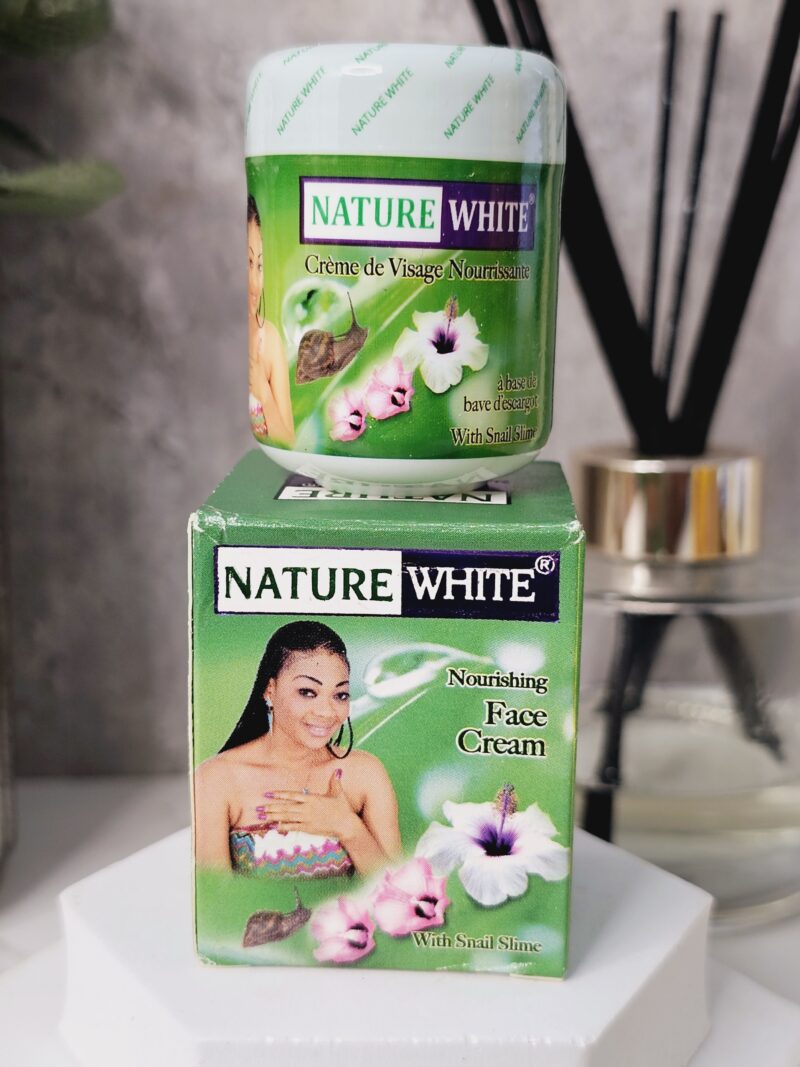 Nature White Nourishing Face Cream
8.49$
Nature White Luxury cream with snail slime is enriched with natural plant essence like hibiscus to help even skin tone, clear out dark spots, soften the skin and brighten the skin. Nature White is definitely the Luxury body Lotion everyone needs.
Key Features
Enriched with snail slime
Helps skin even tone
smooth skin
nourishing
Net : 30g
1 in stock
Description
Nature white nourishing cream uses an advanced cosmetics technology by giving you a softening, smothering, moisturizing and more attractive face.
Thanks to its concentrated natural extracted agents, it reveals your natural young face, eliminates blemishes, dark spots and acnes. It also prevents wrinkles formation, provide your skin natural strength and shed skin cells to get soft and whiten skin.
Test the perfection of Nature White Nourishing Face Cream by yourself.
Direction – For rapid result, apply cream thoroughly your face and neck two times per day, before leaving home in the morning and before sleeping at night.