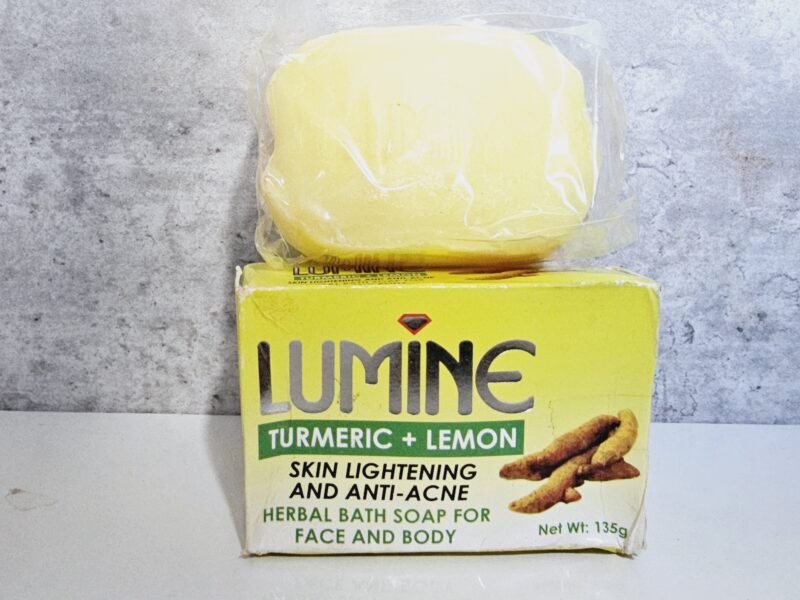 Lumine Turmeric + Lemon Skin Lightening Face and Body Soap
£5.00
Lumine Turmeric + Lemon, Skin lightening and anti-acne herbal bath soap for face and body.
A rich blend of anti-oxidant and this soap helps detoxify the skin. A simple way to prevent pigmentation, dark spots, wrinkles, acne for clear, clean and even toned skin.
Direction: Lather on wet skin and rinse well.
Net wt: 135g
3 in stock