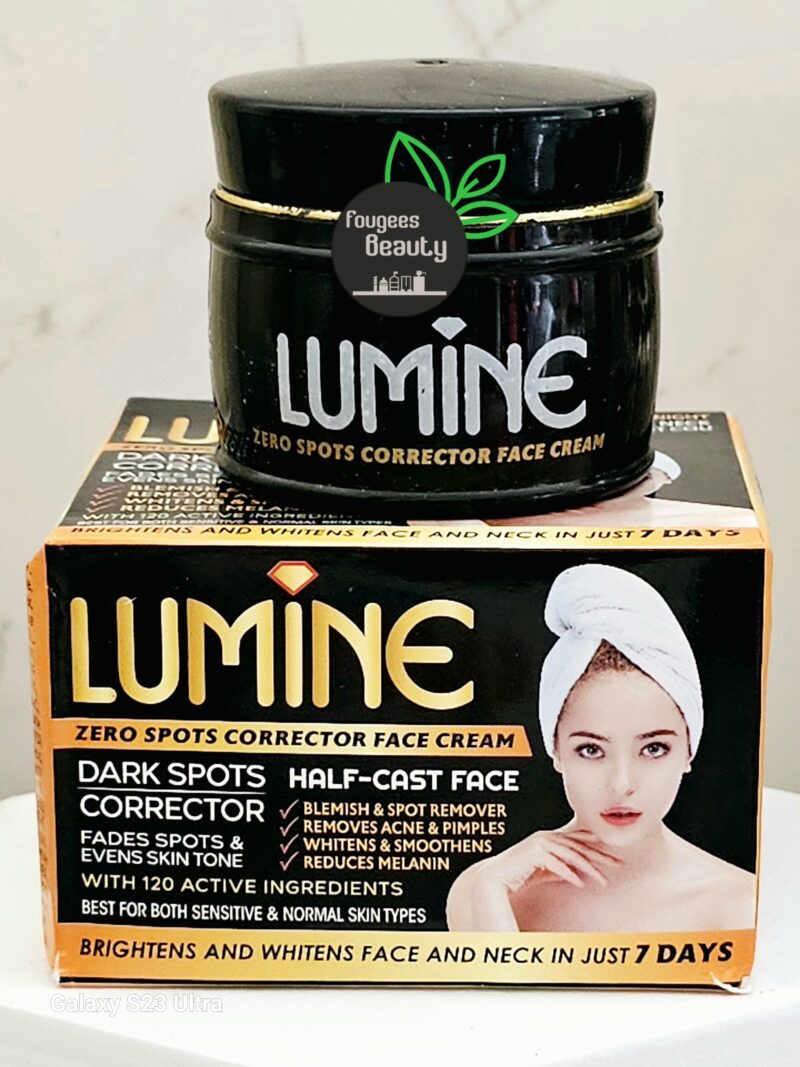 Lumine Half-Cast Face Cream
22.63$
Zero spots corrector face cream. Dark spots corrector, fades spots & evens skin tone with 120 active ingredients. Suitable for both sensitive & normal skin types. Brightens and whitens face and neck in just 7 days.
Benefits
blemish & spots remover
removes acne & pimples
whitens & smoothens
reduces melanin
Net: 30g
4 in stock
Description
Lumine Zero Spots Corrector Face Cream. This highly concentrated, extreme strong face and neck whitening beauty cream is 120 times more powerful than other whitening creams because of its magical blend of 120 strong active ingredients.
Lumine extreme strong face and neck whitening beauty cream intensively whitens your face and makes it bright, glowing and beautiful in just 7 days. It penetrates deep into skin pores to regenerate dead skin cells, giving you a fresh skin that's whiter and brighter. It completely removes acne, pimples, blemishes, dark spots and dark patches on the face making it smooth, glowing and spotless within just 7 days.