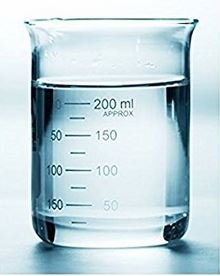 Liquid Germall Plus Preservative
It can be used in resident and rinse-off products such as creams, lotions, shampoos, conditioners, wipes, etc. It is widely used in oil-in-water and water-in-oil emulsion systems and water-soluble formulations. The general addition amount is 0.5-0.75%, and it is dissolved in the water phase or emulsified system when used, and added at a temperature below 50°C.
Description
Germall liquid is a colorless or slightly yellow transparent viscous liquid with a slight characteristic odor. It is a mixture of Genma II, IPBC, and propylene glycol. Some Genma liquid is composed of DMDM hydantoin and iodine propyl The composition of alkynol butyl carbamate is partially different from that of different manufacturers.
Basic Information


Product Name: Germall Plus
Similar product name: Liquid Germall Plus, Genma fluid, also called Germall PLUS
CAS: 57-55-6; 78491-02-8; 55406-53-6
Molecular formula: C8H14N4O7; C8H12INO2
Molecular weight: 278.22 281.10

Technical index Exterior
Colorless or slightly yellow transparent viscous liquid with slight characteristic odor
Nitrogen content:7.5%~8.4%
Chroma (APHA):≤50
density:1.15~1.25g/ml
IPBC content:0.35%~0.55%
Solid content:39.0%~41.0%

Description: Every cosmetic has its own antiseptic system. It is recommended that challenging experiments should be carried out for each newly developed or improved product to ensure its anti-corrosion effect.

Antibacterial performance: broad-spectrum antibacterial activity, can effectively inhibit Gram-negative bacteria, positive bacteria, yeasts and molds. Gema II and IPBC show a synergistic antiseptic effect, reducing the total amount of preservatives required by the system.

Compatibility: It can be compatible with various components in cosmetics. The test results show that its antibacterial ability is not affected by additives such as surfactants, proteins and Chinese herbal medicines in cosmetics.
Product Name and CAS No.
INCI Name: Propylene Glycol (and) Diazolidinyl Urea (and) Iodopropynyl Butylcarbamate
CAS no: 57-55-6; 78491-02-8
Please Note: The item will be dispatched in plastic tamper proof bottles NOT glass bottles (as in display picture) to enable us to offer cheaper Postage & Packing and reduce risk of breaking during transit.
Usage:
• Can be used in a wide variety of personal care formulation for reliable preservation. Safe for both leave-on and rinse-off products
• Soluble in cationic, anionic and non-ionic water soluble formulations, as well as in the emulsified portion of oil-in-water and water-in-oil emulsions.
• Compatible with most cosmetic raw materials.
• Recommended use levels in a finished formulation is 0.5 – 0.75%.
• It is effective over a broad pH range from 3 – 8.
Directions: Add to formulation at temps of 50 degrees C (122 degrees F) or lower.
Storage
Keep in a cool (preferably below 85°F, the cooler the better), dark and dry store-room.
Shelf Life
Under optimal storage conditions, in original unopened drums/containers, minimum two years