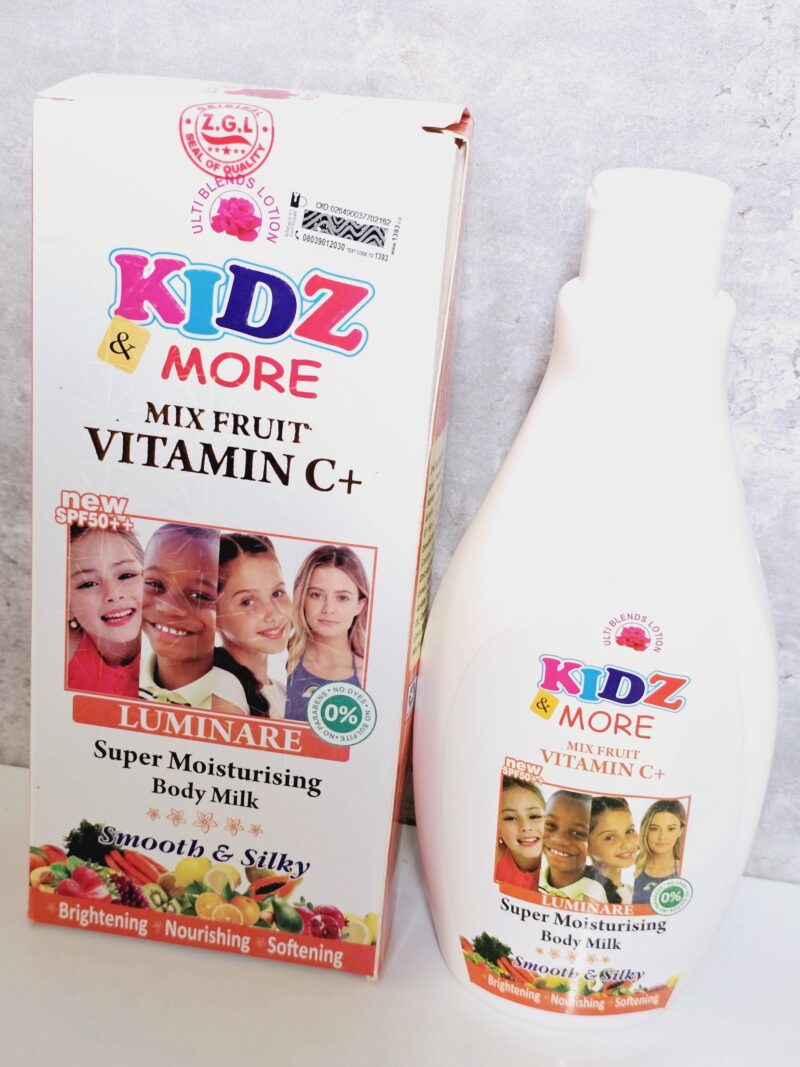 Description
This non greasy fast absorbent formula is carefully prepared with organic oils of coconut, avocado, almond and organic shea butter to deeply moisturize, rejuvenate, mildly enhance skin tone and protect from the damaging effect of the sun rays. Skin looks so soft, smooth, silky and beautiful.
Kidz & More Brand: Mix Fruit Vitamin C+ (New SPF50++)Super Moisturising Body Milk Volume: 400ml
Kidz and more organic fair active is a rich Moisturizing body milk specially formulated for kids and teenagers at their most active stage to combat excessive dryness, flakiness and rough skin leaving their skin beautifully rejuvenated. With mix fruit vitamin C that keeps the skin bright and glowing. With organic Almond oil that makes the skin smooth, moisturized and naturally brighten the skin. With organic Avocado Oil rich in Vitamin B3 to retain skin moisture and make the skin glow.
Main Ingredients: Aqua, Almond Oil, Coconut oil, Avocado Oil, Shea Butter, Vitamin B3, Mix fruit extract,  Fragrance, Glycerine,  etc
Direction – Gently smooth over entire body to moisturize. Healthy glowing complexion will develop. Apply all over the body morning and night.