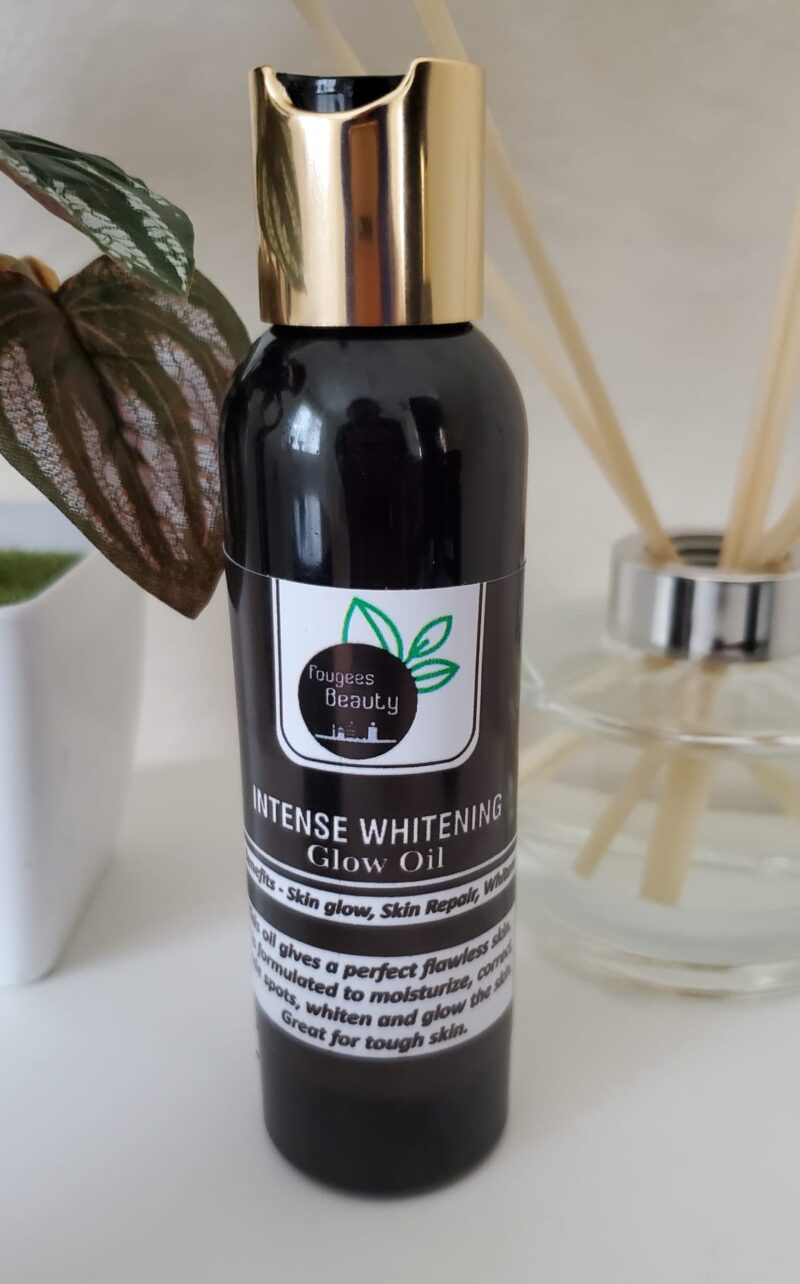 Description
Intense Whitening Glow Oil is deeply nourishing and instantly softens hard skin on the knees, elbows and ankles, reducing dark patches and giving you an even skin tone. It will gradually fade off your dark knuckles as well. It glides onto the body and is quickly absorbed into the skin. Gives you a polished skin. It can be added to your lotion as booster.
Direction: Massage gently into target areas in circular motions, daily. This whitening oil can be use on it own on the skin at night only. It can also be mix with any lotion to boost the effect. You will love your skin. It will give you up to 3 shades, flawless skin.
This oil made with different type of quality serums, body repairs oils, essential oils. Get the Molato Soap or Black Soap to compliment the effectiveness of the oil.
Ingredients
Carrot Seed oil, Grapeseed oil, Green Tea Extract ……..