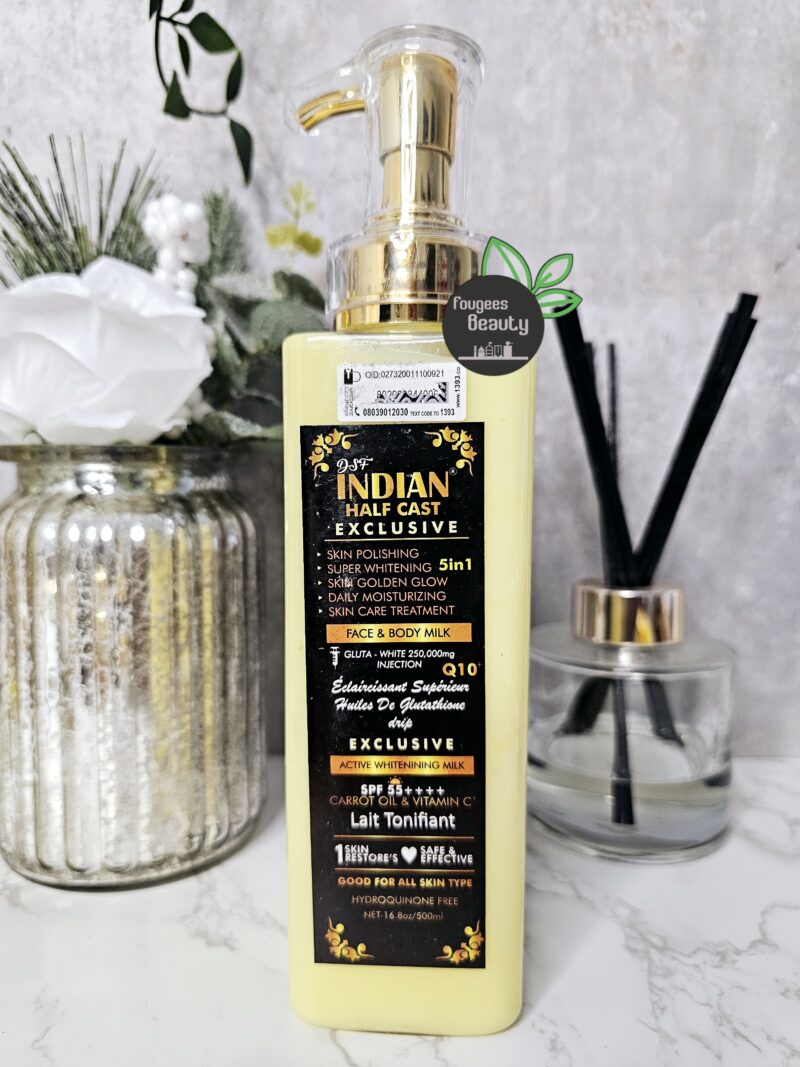 Indian Half Cast Exclusive Face & Body Milk
28.29$
Indian Half Cast Exclusive gives 5 in 1 effects, active whitening milk with SPF55++++. Carrot oil & vitamin C.
Skin polishing
Super whitening
Skin golden glow
Daily moisturizing
Skin care treatment
Suitable for both body and face. Contains Gluta – White 250,000mg injection, Q10+. Good for all skin types.
Net: 500ml
2 in stock
Description
Indian half cast exclusive five ways face & body whitening milk is highly concentrated with powerful ingredient & vitamins to whiten. This face and body milk moisturizes, nourishes and promotes smooth fair skin you will always desire to have. Indian half cast exclusive milk removes scars, age spot and eradicates stretch marks. Gently massage until completely absorption.
Anti-aging
anti-stretch mark
anti-pimples
anti-wrinkles
anti-blemish
anti-taches