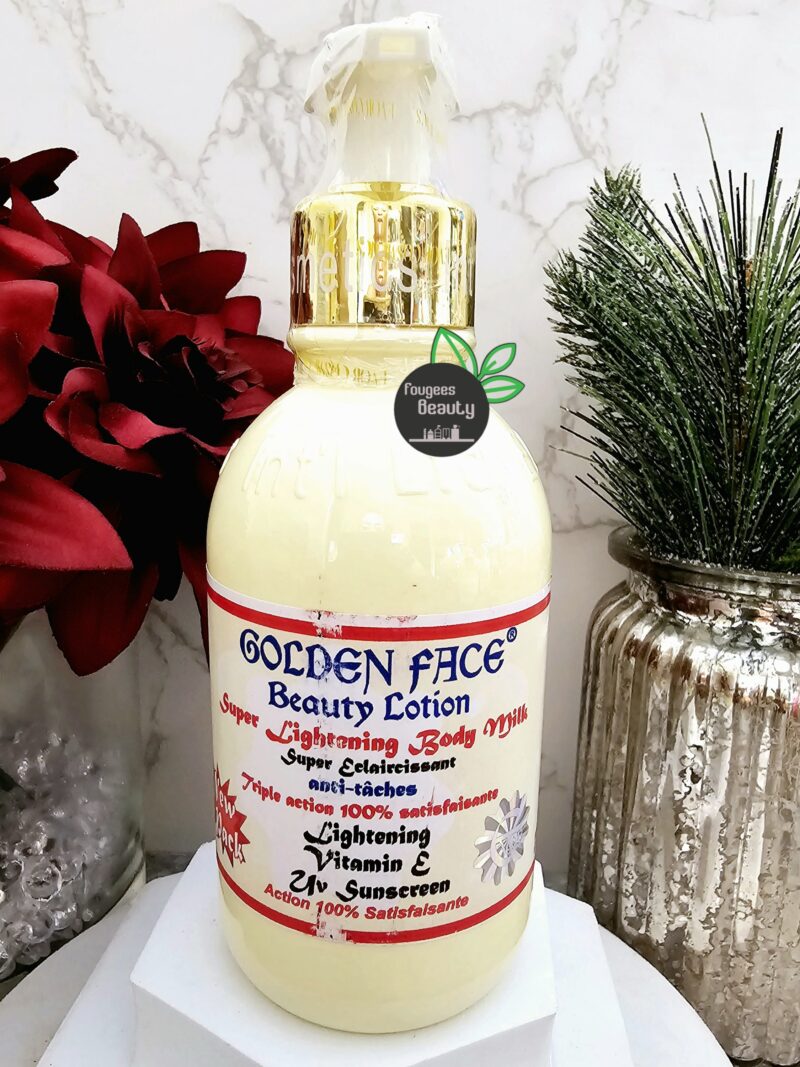 Description
Golden Face Cream is a triple action whitening cream that fades away dark spots and other stubborn skin blemishes. Enriched in Vitamin E, to heal the skin and fight against free radicals that cause premature aging. Also contains UV sunscreen to protect the skin from sun burn and aging.
Golden Face Beauty Milk – 200ml
Golden Face Beauty Milk lightens the skin by fading away dark spots and lightening away the dull skin that are made of dead skin cells. The UV Sunscreen agent guards your skin against the sun's harmful rays and prevents further darkening of skin blemishes.
Golden Face Cream with Sunscreen – 50g
Lightens the face by fading away pimples, acne scars and dark spots. Contains sunscreen to help protect your face from UV rays.
It is time to explore flawless skin with Golden Face products.
Golden Face Essential Strong Lightening Oil – Triple Action 100% satisfaction
Add into the lotion for the creamy whitish look you've always desired. Works perfect for dark knuckles lightening/maintenance. Great for age marks.
The set consist of
1X Golden Face Whitening Lotion
1X Golden Face Serum
1X Golden Face Face cream