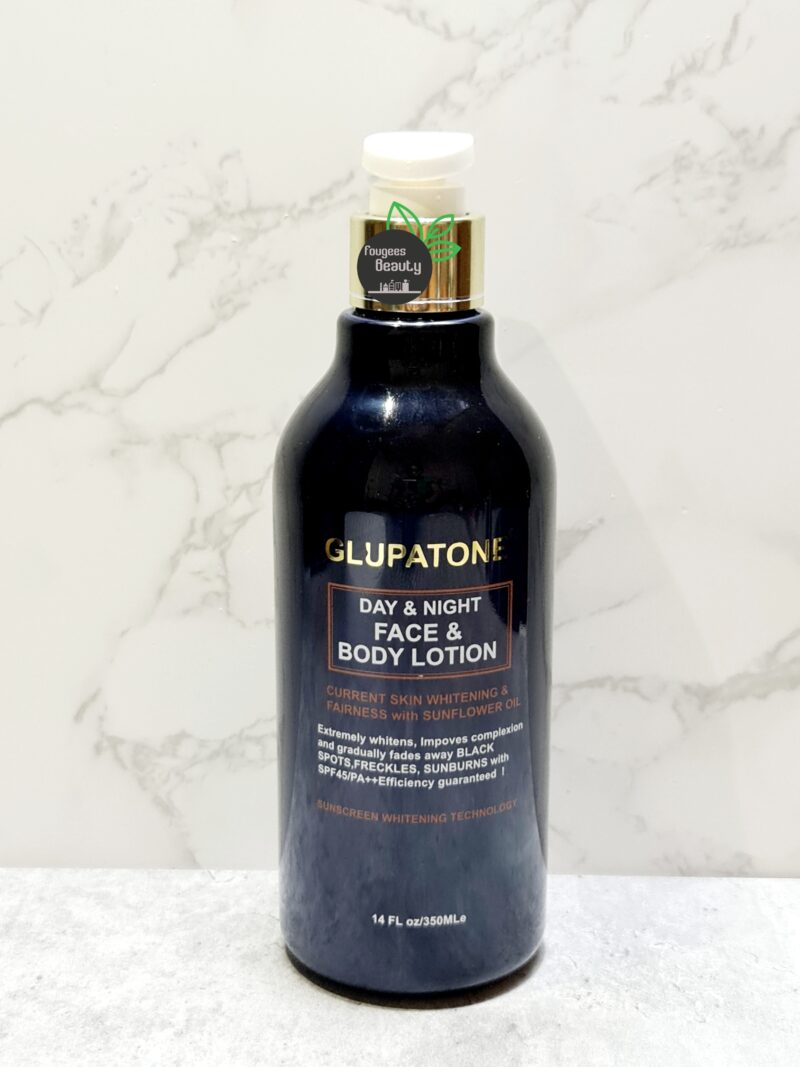 Description
Glupatone
Extra skin whitening body lotion is made out of the natural Glutathione, Kojic Acid, Co-Enzyme Q10 and Vitamin C. All the ingredients your body needs to stay healthy, glowing and radiant.
Perfect for discoloration. Used as a skin whitener, it will gradually fade away any kinds of blemishes, scars, dark areas, age spots or freckles. It whitens and glows the skin, making it look brighter and clearer in just a few week. It softens and moisturises your skin for a glowing complexion. Its rich and creamy substance helps to eliminate dry skin with sweet fragrance.
Direction
Apply on a clean shin after shower, apply both allover the face & body.