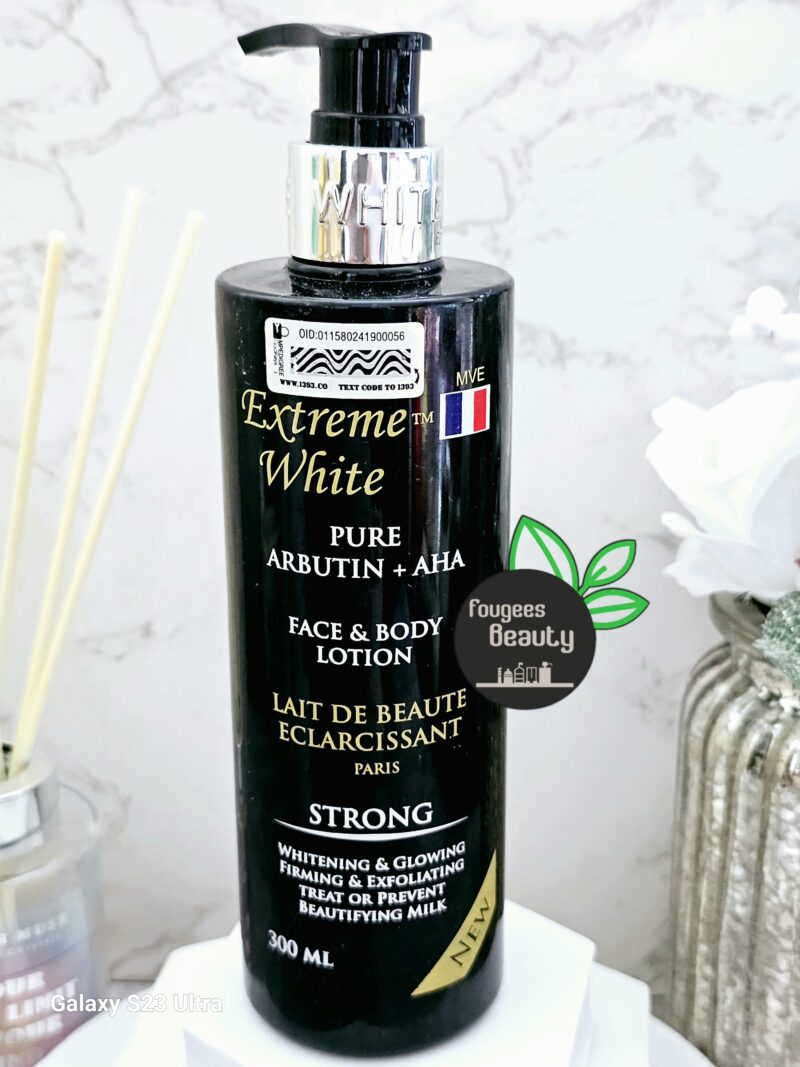 Extreme White Pure Arbutin + AHA Strong Lotion
25.46$
Extreme White is a strong lightening milk, it lightens and moisturizes your body, keeping fresh and smooth all day long. So White, So Natural, So White.
Key futures 
clears dark spots and freckles
Lightens your complexion
mild to your skin
helps the growth of new skin cells with Arbutin
Net: 300ml
2 in stock
Description
This unique and luxury whitening body milk lotion is excellent in glowing & moisturizing and is active in removing dark spots on the face and body. Pure Arbutin + AHA face & body lotion. Whitening & glowing, firming & exfoliating, treat or prevent, beautifying milk.
Benefits
Arbutin can reduce the degree of skin darkening after sun exposure, by blocking the production of tyrosinase, gentle on the skin.
AHA alpha hydroxy acid exfoliate/brighten plump and smooth reduce discolorations, treat and prevent acne.
Direction for use
Apply extreme white lightening beauty lotion once or twice a day. For best result use with Extreme White Oil.