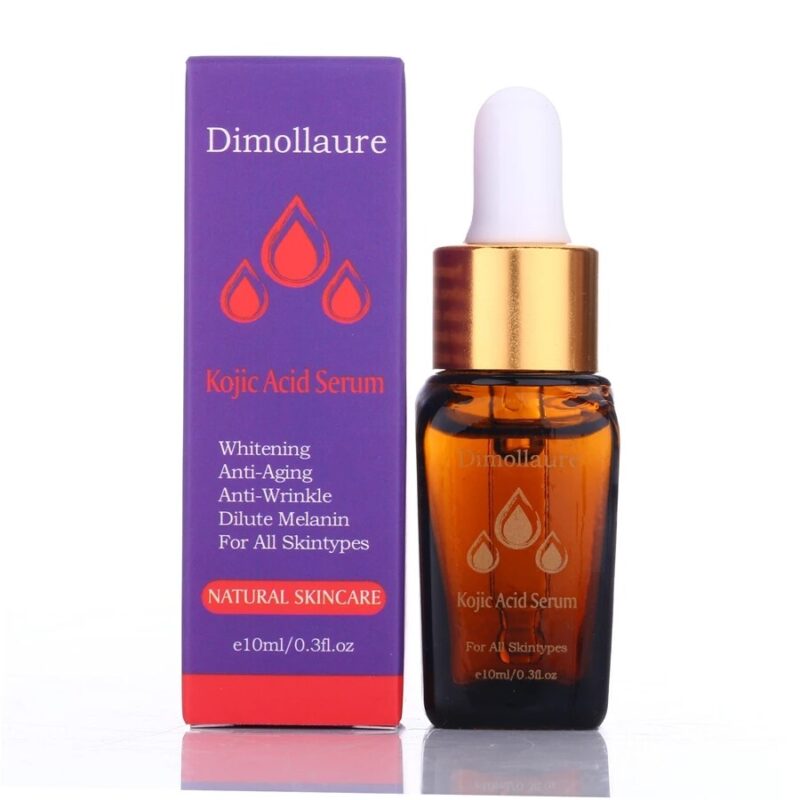 Description
Feature:
1. Whitening skin repair UV damage to skin, lighten melanin spots and inhibit melanin formation.
2. Promote collagen synthesis, reduce wrinkles, anti-aging, restore damaged skin, make skin firm and elastic.
3.Strongly inhibits skin melanin, effectively removal freckles, sun spots, age spots, age spots, melasma, brown spots, pigmentation, acne scars
How to use: Apply after cleansing/toner on night, take 4-5 drops of liquid on face, Gently massage with fingers until completely absorbed (Attention: if used during the day, please do UV protection)
Ingredient: ​​Water, Butylene Glycol, Propylene Glycol, PEG/PPG-17/6 Copolymer, Aloe Vera Extract, Kojic Acid, Chrysanthemum Extract / Mallow Extract / Paeonia Extract / Honeysuckle Extract / European Dandelion Extract, Bear Flavonoids, Hydroxyethylcellulose, Allantoin, Hydroxybenzyl, Hyaluronic Acid, PEG-40 Hydrogenated Castor Oil, Flavor.