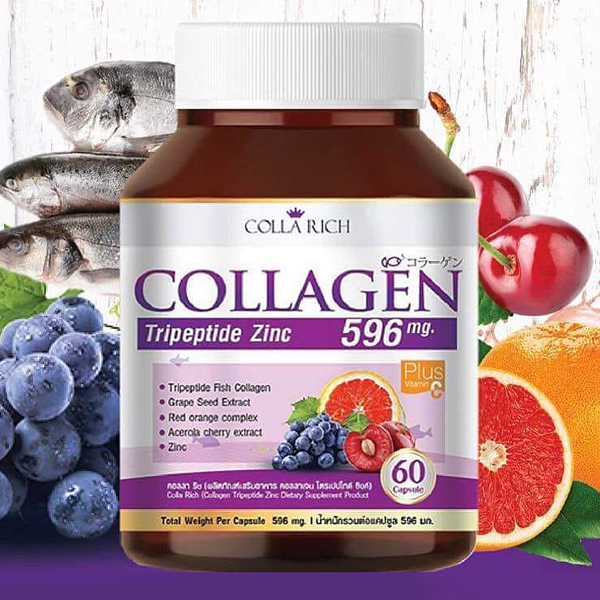 Description
Collagen new look is the dietary supplement from Japan. It's combined with vitamin C, acerola cherry and zinc that will help nourish skin, eliminate all skin problems, promote skin to be moisturized, smooth, soft, firming, and tighten skin pores. It also promotes skin radiance with reduction of dark spots, reduces acne, and slows down aging for youthful-looking skin. It helps to clear the skin, reduce acne, various marks, tips of skin.
Benefits of Collagen: Skin and body rejuvenation, reduces wrinkles, helps skin tighten, reduce the scars and wounds heal faster, keeps skin, nails and hair healthy, builds muscle and burn fat in the body, increases energy for exercise and reduces dark circles under the eyes.
Rich Collagen Dietary Supplements Collagen peptide, vitamin C and zinc to help manage all skin problems. Helps reduce wrinkles of youth skin smooth, firm and firm look younger. Wrinkles, dark spots, diminished acne, reduce skin, it brightens the skin look good with aura.
– Help to clear the skin.
– Reduce acne inflammation.
– Reduce freckles and dark spots
– Make skin soft and moist.