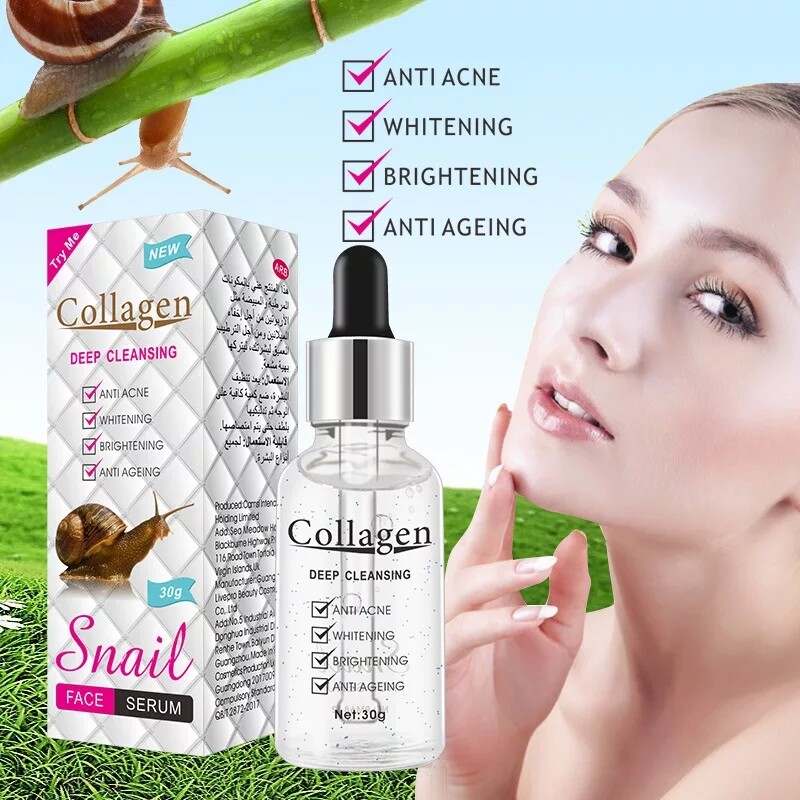 Description
Snail secretion filtrate.Hyaluronic Acid.Serum. Replenishing and moisturizing. Nourish skin. Serum facial skin care.
[Ingredient]
Water, Glycerol, poly (methyl methacrylate), Carbomer, AI-lantoin, Snail Secretion Filtrate, Glycine, Hydroyethyl Cellulose, Hyaluronic Acid, Hydrogenated castor oi(Triethanol-amine, 2-phenoxyethanol
[Product efficacy]
Snail secretion filtrates and sodium hyaluronate are added so as to rejuvenate, moisturize, nourish and lift the skin while making it firm.
[How to use]
1. Cleanse the face, apply Hyaluronic Acid Serum liquid.
2. Reapply it to the positions exposed to fine lines.
3. Gently apply from the bottom up, and inside to outside with finger pulps.
4. Gently massage the face with the palm for a better absorption.