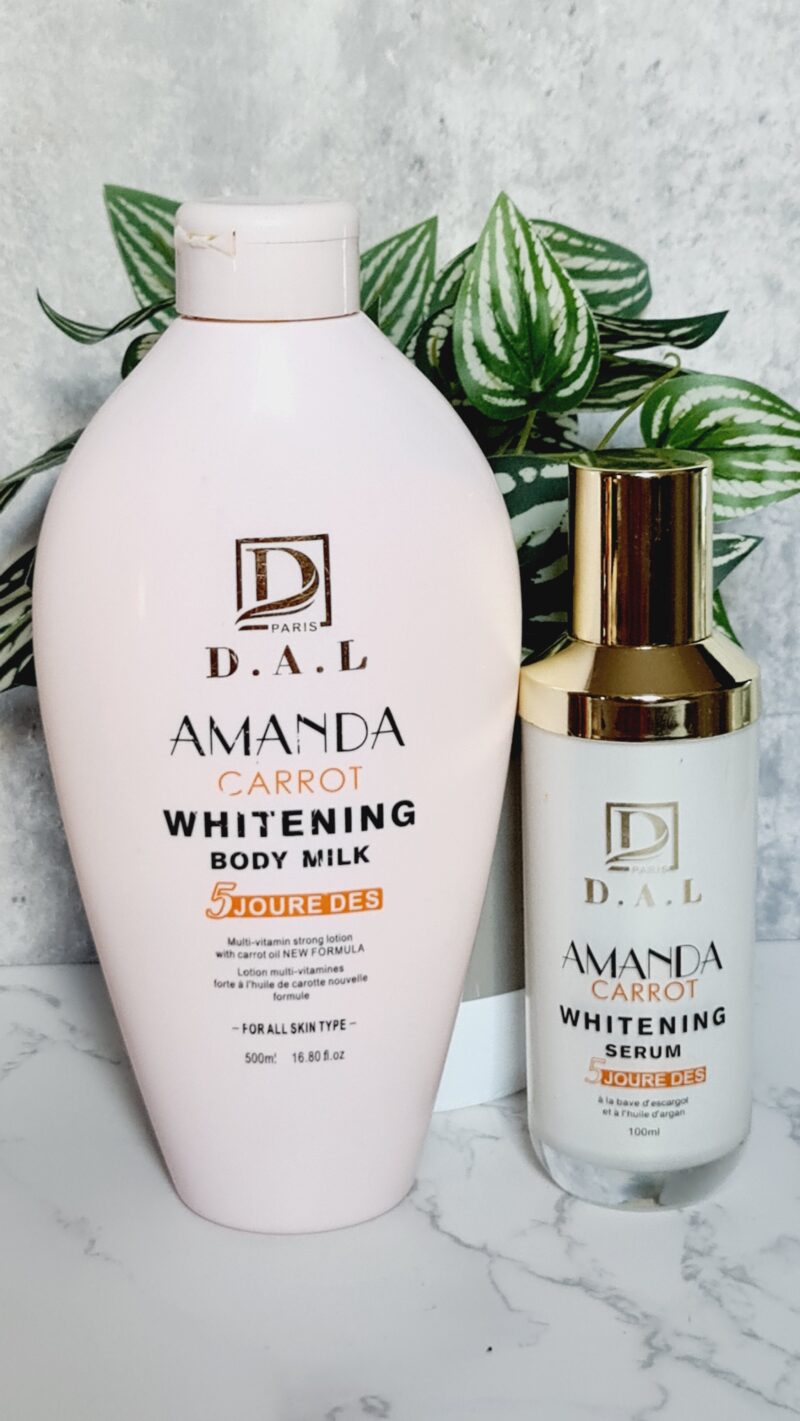 Description
Amanda Carrot Whitening Body Milk 500ml + Serum 100ml
Amanda Carrot Whitening body milk is hydroquinone free, formulated with carrot oil and special whitening extracts to lighten your skin, protect, unified and make your skin soft and smooth, enriched with vitamin c.
Amanda Carrot Skin Oil softens and unifies your complexion. It nourishes solidifies your skin, toning and removing imperfection, leaves skin feeling smooth and silky
Direction
Apply whitening milk generously and evenly all over the body targeting the uneven skin tone like elbow, knees and neck. Apply twice daily, avoid contact with eyes. In case of skin allergy, please discontinue, do not use on children under 12 years.