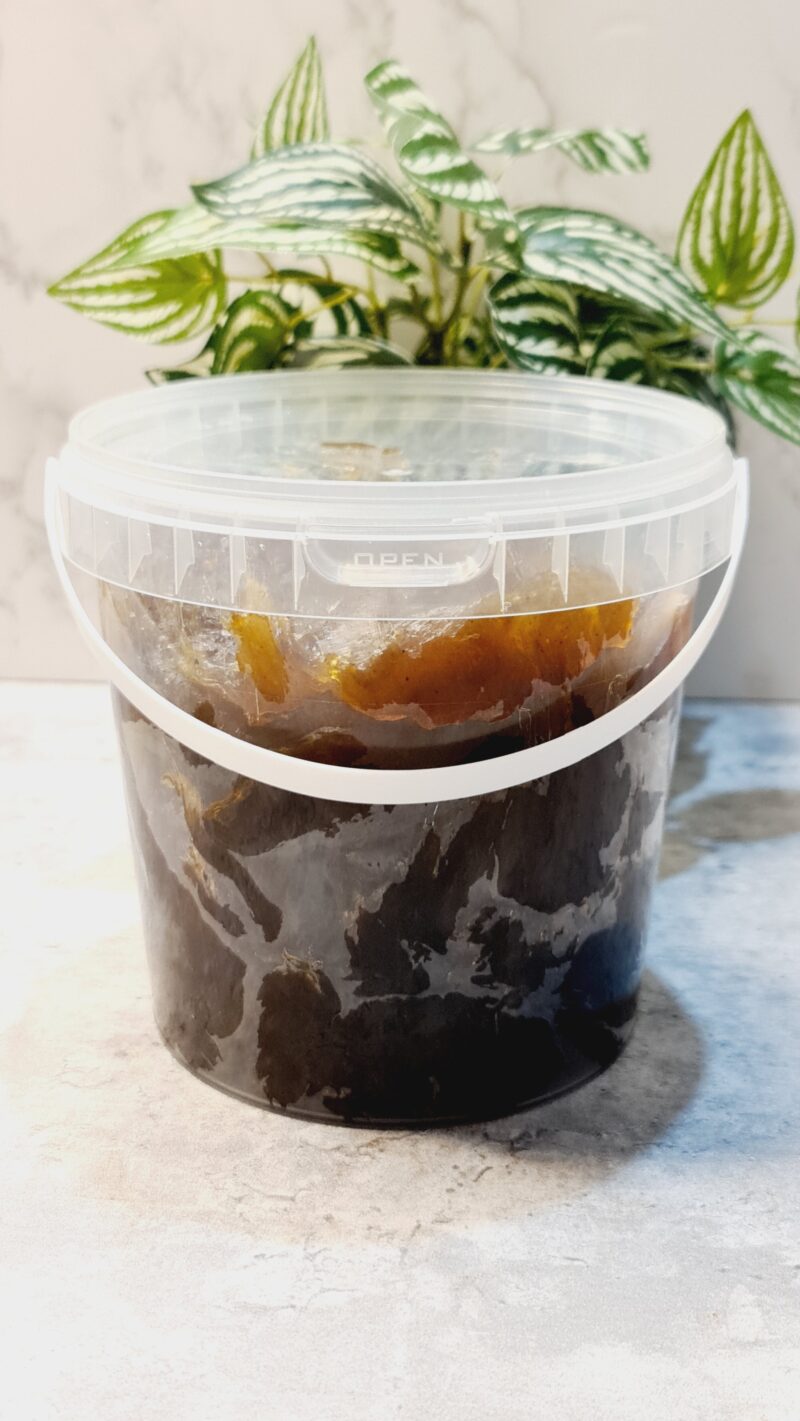 African Black Soap Paste – Raw Soap
14.14$
About this item
With Shea Butter, Cocoa & Coconut Oil To Help Smooth, Exfoliate & Hydrate Skin

100% Natural Ingredients

Scented with Aloe Vera

Not tested on animals

Helps With Problems Such As Eczema, Acne, Dry Skin, Blemishes & Psoriasis
Net weight: 500g
5 in stock
Description
100% natural ingredients, is biodegradable, and contains no SLS, Detergents, Parabens and Synthetic ingredients.
Our black soap is formulated using 100% natural ingredients, is biodegradable, and contains no synthetic colours, no preservatives. Using our Black  African Black soap will helps condition damaged skin, and is effective in supporting the treatment of eczema, acne, dark spots.
Made in Ghana using a Traditional formula, which requires complete use of 100% natural ingredients, which are naturally biodegradable, and contains no synthetic ingredients, no preservatives, Parabens, SLS, Detergents. This makes the black soap mild and provides a very creamy gentle soap lather.
Contains high levels of skin nourishing, Pure Unrefined Shea butter, & Virgin Coconut Oil, making our African Soap, moisturising and replenishing for the Skin.
Ideal for very Sensitive to normal skin types. Supports the treatment of Eczema , dry skin, and in specific cases, damaged skin.
Supplied in a 500g and 1kg Tamper evident tub, keeps the Black Soap fresh, and hygienic . Also our customers tell us because the Black soap is in a tub "there are no messy soap suds and very little is required".
Sourced from a Fairly Trade Cooperative in Ghana.
This soap can be used alone and can also be activated with serums, oils and powder for more effective result. Suitable for all skin types and all ages.
African Black Soap Paste that brightens and treats your skin, leaving it glowing, smooth and flawless.
INGREDIENTS:
Aqua (Water), Melaleuca alternifolia (Tea tree Oil), Copra (Coconut Oil), Shea Butter (Butyrospermum Parkii), Theobroma Cacao Pod Ash: produced from traditional natural process).
HOW TO USE BLACK SOAP – Best used in the shower. Apply the soft soap to wet skin. Can use on body Exfoliating Gloves. As you are cleansing rinse with fresh water to remove all soap. You will be left with exceptionally soft skin.