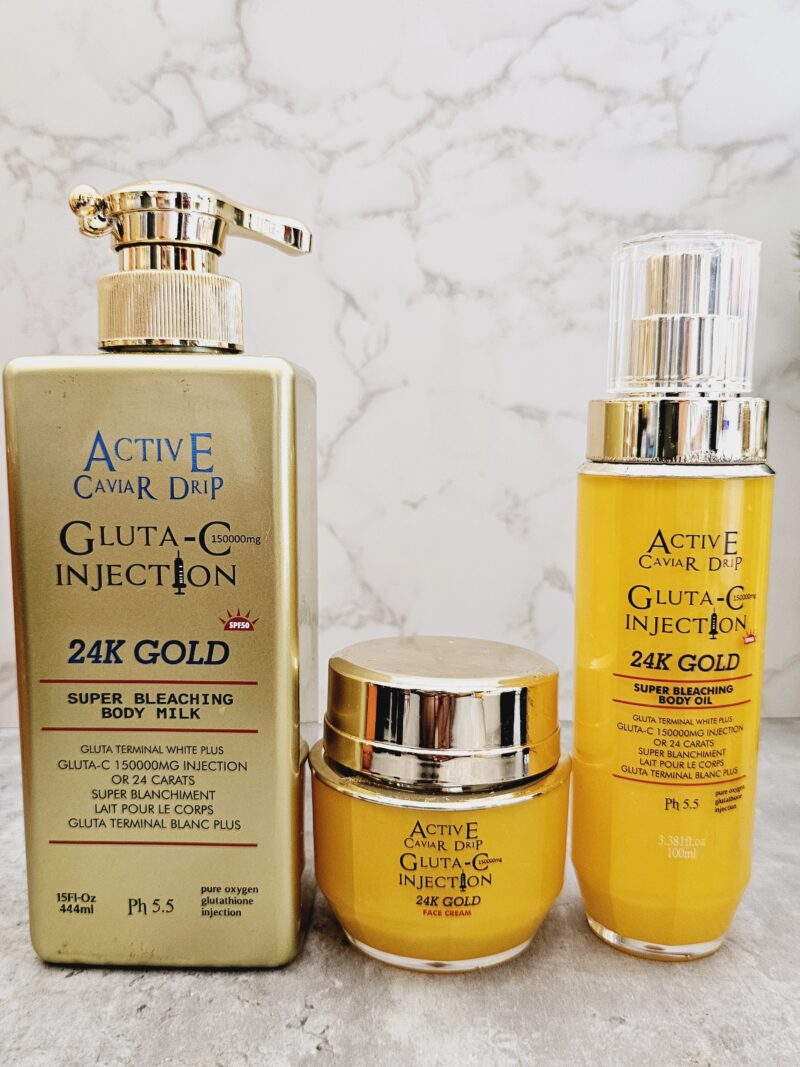 Description
Active caviar drip gluta- c injection super bleaching lotion with innovative whitening system uniquely combines super active lightening agents to effectively fade dark spots while leaving your skin soft, moisturize and lightly scented. This light, non-greasy compound works quickly to lighten freckles, age spots, hyperpigmentation, dark patches, dark knuckles, acne scars, sunburn, wrinkles, and other skin flaws. Super Bleaching Body Milk, Gluta Terminal White Plus.
Active Caviar Drip Body Oil
This is made with glutathione, collage, vitamin C, Q10 and concentrated fruity acids this serum evenly whitens skin tone while blocking the epidermic biosynthesis of pigmentation. Stimulates cell regeneration and delays the skin aging process. Intensively moisturises the skin. Effectively lightens dark spots, acne spots, freckles, age spots, dark areas, blemishes and other discolorations.
Active Caviar Drip Gluta-C Injection 24K Gold Face Cream
Gluta Terminal White Plus Gluta-C 150000MG Injection or 24 Carats Face Cream. Active caviar face cream with glutathione injection which is a powerful antioxidant for your skim and help whiten your facial skin. the facial skin.
Direction: for best result apply generously all over your body and rub until absorbed.
The listing is for Lotion, Serum/Oil and Face Cream